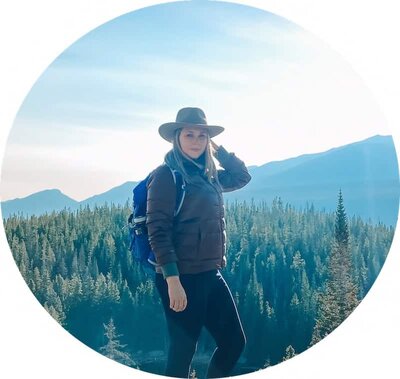 Hey there! My name is Brooke and I'm the adventurer behind Brooke In Boots. I started this blog to share my love of hiking, travel, and exploration, and to encourage everyone to chase their bucket-list dreams.

I started exploring the outdoors while in law school, scrambling up local trails in Southern California with very little idea what I was doing. Years later, I've hiked peaks in the Sierras, the Rocky Mountains, and the Andes. I've road tripped across the United States and climbed glaciers in Iceland.

Learning the basics of getting outdoors is the best thing I've ever done for myself. And I want to help you do the same!

Hiking doesn't have to be intimidating. Adventuring can be done on a limited budget. Or on very limited time. You don't need to spend thousands of dollars at REI to have a safe and enjoyable time in the outdoors. And you don't have to give up your 9 to 5 and #vanlife to see the world.

I believe the outdoors is for everyone- regardless of ability or experience, fitness level, size, gender, race, or background. Whether you're a beginner just trying to figure out what kind of boots to buy, or a seasoned thu-hiker bagging the next peak.

I'll be sharing tips and tricks for getting outdoors, ideas for getting the best bang for your buck on gear, and itineraries for incredible experiences and inspiration to fuel your wanderlust.
Want to say hi? Get in contact with me here.
Happy Trails!
Brooke